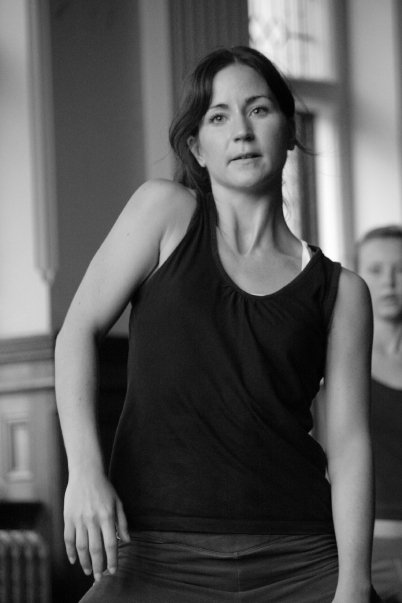 After graduating from Middlesex University with a first class BA (Hons) in Dance Studies with a minor in Mathematics, Marie joined Loop Dance Company as a dancer.  She has since toured works by choreographers including; Yael Flexor, Jonzi D, Fillip Van Huffel, Rashpal Singh Bansal, Nina Atkinson, Annie Lok and Joss Arnott.
As a freelance choreographer and performer Marie has been involved in a number of projects including choreographing a dance piece for the Exhibit '06 Sensory Material event at Bonhams The Auctioneers, performing for London 2012 Olympic Closing Ceremony, Queen Elizabeth's 80th children's birthday party at Buckingham Palace and a tour of South Africa with Adrenalin Dance Productions.
As well as having a PGCE with QTLS Marie has extensive experience in coordinating and delivering performance projects for the community. In 2013 she collaborated with drummer and composer, Mark Holub, on 'Conflux' a British Council funded choreography and performance project in Kathmandu, Nepal.
As a teacher Marie has worked for Theatre Rites and the Essential Alston programme delivering workshops across the UK and she was the Rehearsal Director for Shift Youth Dance Company at The Place 2010-2011.  She now teaches on the CAT programme, Children and Youth Dance and Adult Classes and Courses at The Place.  Marie is currently the Dance Artist Educator for the Primary Bank projects at Siobhan Davies Dance and Strange Blooms project at Shobana Jeyasingh Dance and is also the Kent CAT Outreach Coordinator for Trinity Laban and Loop Dance Company.
Marie's current choreographic project is called The Little Witch. She has co-choreographed the intergenerational dance theatre production for you audiences which has been performed in a number of locations throughout London. It is due to be developed for an inside space at the Robin Howard Theatre in Autumn 2014.
Marie worked with Daisy as an adviser and mentor during the 'Silence the song in them…' rehearsal process. Marie was inspired by the Daisy Farris Dance Collective signature movement style and intelligent approach to devising.