'Silence the song in them…' – Created in 2013
How do we physically express our thoughts, feelings and emotions? What can our body communicate that our voice cannot? Exploring our human capacity to communicate, relationships form and dissolve between the people before us. Sensitive human expression meets a distorted physical language creating a hum of visceral tension.
Choreography: Daisy Farris
Music: Original composition by Portia Graves
Dancers: Hannah Cameron, Holly Preece, Glynn Egerton-Read, Sarah Gaul and Laura Heywood
View gallery for Silence the song in them… HERE.
Review in Dance Europe by Gerard Davis: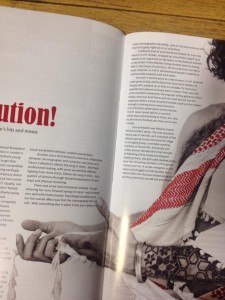 "Another piece that featured a welcome collaboration between choreographer and composer was Daisy Farris Dance Collective's Silence the song in them… Extremely professional looking, with some wonderfully effective lighting tom Anne Scholze, Silence the song in them… led a quintet of dancers through tortured expressions of inner angst and physical stretching. There was some nice movement involved- the girl shivering her arms forward springs to mind- and it knitted very well with Portia Graves' hauntingly beautiful score…" Read more reviews by Gerard Davis at www.dancingreview.wordpress.com