DAISY FARRIS DANCE COLLECTIVE brings together an exciting team of artists, creating work which holds collaboration at its heart.
---
NEWS: 
Shrimpers & Mudlarks
This solitary, isolated woman is anticipating the day's activity, her work has purpose in its endeavour. This is practical work; her movements are a combination of femininity, struggle, repetition, ritual, her muscles familiar with her daily tasks, working with and against the elements, the landscape and sodden nets.
Shrimpers & Mudlarks was commissioned by LV21 and will premier at SILTings Festival 4-6th June 2021. To find out more about the festival and the other incredible artists involved, visit the SILTings website.
Costume: Nicola Flower
Movement Concept: Daisy Farris
Music: Aleph Aguiar
Nicola and Daisy talk all about the creative process, their collaborative relationship and making work in lockdown in an interview for Duncan Grant's blog.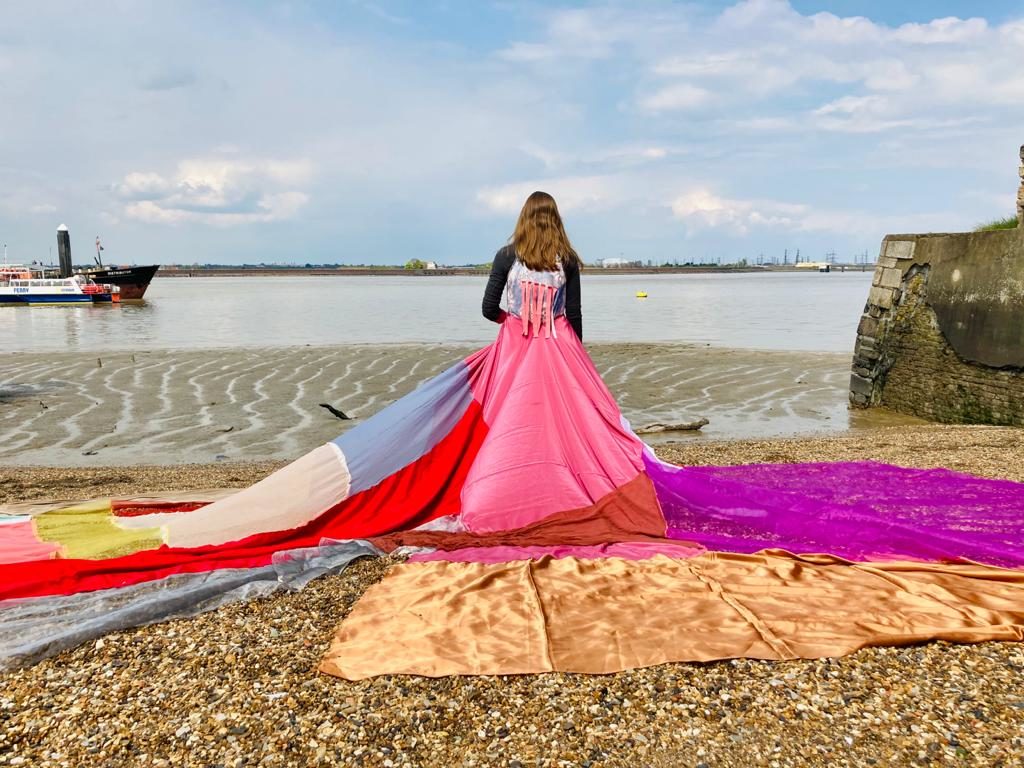 Whitehall 9400- a solo project that began development in 2019. In lockdown Daisy has developed a site specific film version of the work. Click HERE for more information.