DAISY FARRIS DANCE COLLECTIVE brings together an exciting team of artists, creating work which holds collaboration at its heart.
---
NEWS: 
These 4 Walls
Performance and Exhibition on Oct 30th '21
These 4 Walls research and development project, culminated with a performance and exhibition day at St Andrews Arts Centre, Gravesend. At the time of planning the project, the UK was still in lockdown and we couldn't image being able to host a live event. So, we were delighted to welcome an audience into St Andrews to see the performance and exhibition live. We want to thank our audiences for being so open minded and generous with their thoughts and feedback.
These 4 Walls has seen the DFDC artistic team back together for the first time in 3 years for a project that feels very close to all of our hearts. We were also delighted to connect with the public in a range of exciting ways through this project. Check out the short documentary film above to hear more from people who were involved.
We have many exciting plans for These 4 Walls, so keep your eyes peeled for more performances in 2022. A 'These 4 Walls' promotors pack will be available soon for future festivals and events.
Shrimpers & Mudlarks
This solitary, isolated woman is anticipating the day's activity, her work has purpose in its endeavour. This is practical work; her movements are a combination of femininity, struggle, repetition, ritual, her muscles familiar with her daily tasks, working with and against the elements, the landscape and sodden nets.
Shrimpers & Mudlarks was commissioned by LV21 and will premier at SILTings Festival 4-6th June 2021. To find out more about the festival and the other incredible artists involved, visit the SILTings website.
Costume: Nicola Flower
Movement Concept: Daisy Farris
Music: Aleph Aguiar
Nicola and Daisy talk all about the creative process, their collaborative relationship and making work in lockdown in an interview for Duncan Grant's blog.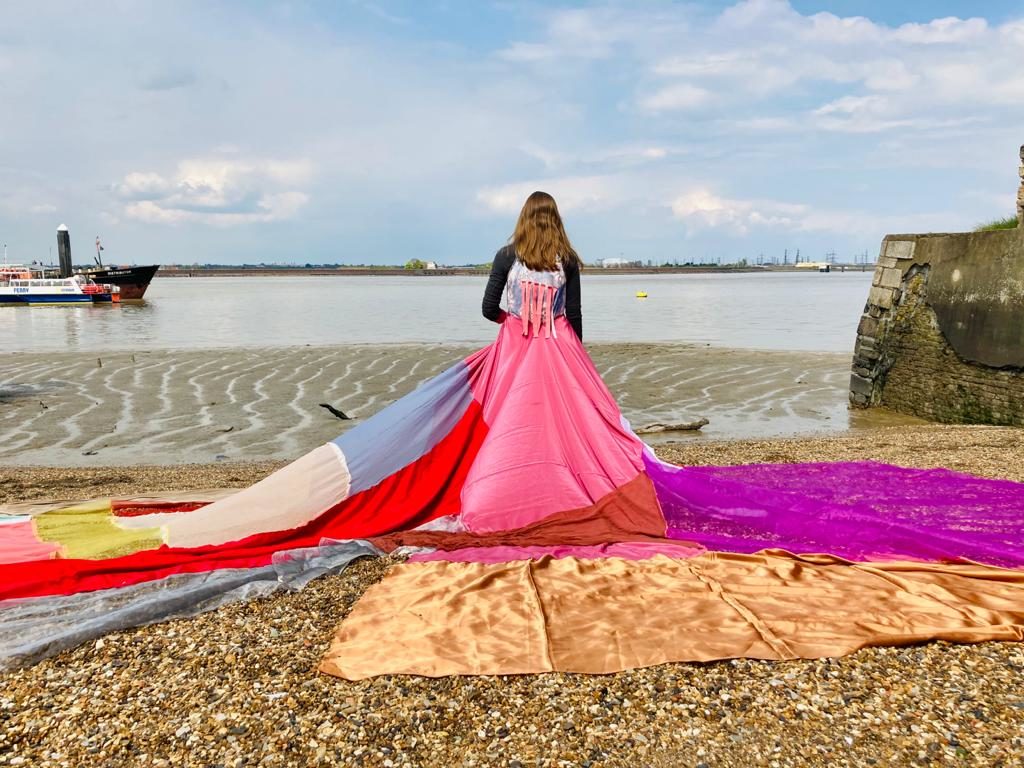 Whitehall 9400- a solo project that began development in 2019. In lockdown Daisy has developed a site specific film version of the work. Click HERE for more information.