DAISY FARRIS DANCE COLLECTIVE brings together an exciting team of artists, creating work which holds collaboration at its heart.
Click here to meet The Collective.
---
NEWS:
Mini Doc Celebrating 2018 tour!
2018 Tour Comes to a Climax in Barking, London:
On September 21st and 22nd, The Great Thames Disaster 2018 Tour came to a triumphant close at Boathouse Creative Studios in Barking. DFDC were joined by a group of outstanding Yr 9 GCSE Performing Arts Students from All Saints Catholic School in Dagenham. The group worked with Daisy intensively for two days to create an opening for the show. They performed alongside the DFDC dancers with focus and professionalism. Read all about the performances in Barking in our latest Blog Post!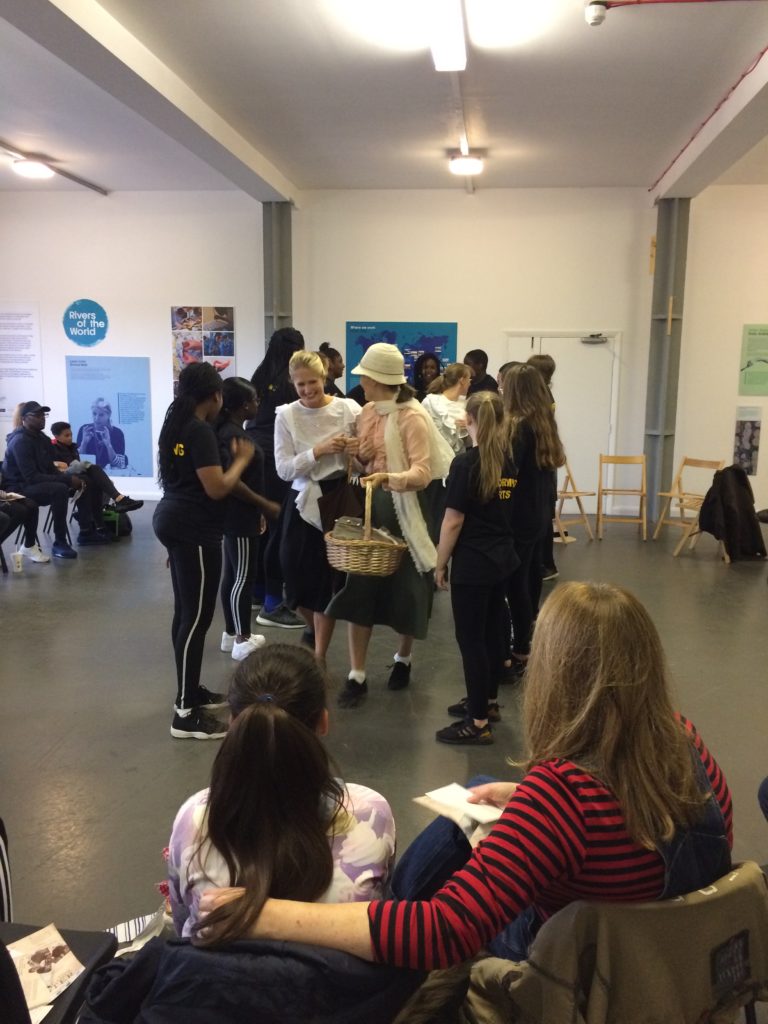 140 Years since The Princess Alice disaster:
September 3rd 2018, marks 140 years since the sinking of The Princess Alice. On this day in 1878, hundreds of men, women and children lost their lives in the Thames after a joyous day trip down the Thames. Daisy spoke to the BBC about why this tragic story is largely forgotten:
Fantastic Performances on board LV21!
In August we enjoyed two brilliant days performing on board LV21. The weather was brilliant and the production received some brilliant feedback from audiences!