Back in May, colleague and close friend, Brian Solomon, got in touch and kindly invited me to join him at the next ISPA (International Society for Performing Arts) Conference being held in Montreal, Canada. This was the start of a rather unexpected adventure…
ISPA hold two conferences a year; one in January in New York, and another in May which takes place in a different city each year. This year the British Council in Canada brought together a Peer Connections group; four Canadian artists were asked to invite artists from the UK to attend the ISPA conference in Montreal with them.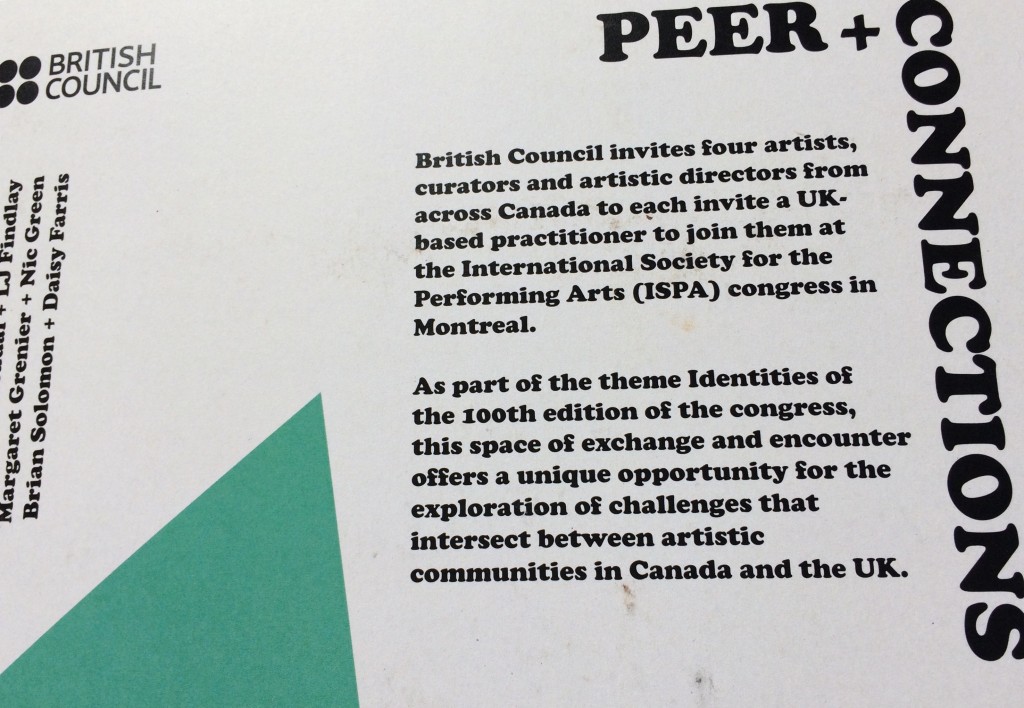 The theme of the conference was 'Identities', a huge topic in the performing arts, raising questions about diversity, politics and the importance of the arts in fostering individual, communal and global identities. The week began with 'The Academy', an ISPA program 'dedicated to developing the next generation of talent'. Eighty Conference Delegates came together to share ideas in an interactive workshop lead by Esther Charron and Judy Harquail. Through their guidance, challenging and complex conversations arose which sparked many further conversations throughout the week. I found these first two days really interesting as we were able to network with lots of different people. I met some incredible people who I had the pleasure of spending more time with during the week. Montreal is an incredible city, bursting with arts and culture and I feel ISPA programmed a conference that really allowed Delegates to experience the city and its incredible arts venues.
Wednesday lunch time, the official ISPA Conference began. Across the rest of the week there were some fantastic speakers tackling the topic of 'Identity' in a number of different ways. Highlights included; Ahmed "Knowmadic" Ali, a spoken word artist; Charles Koroneho, an artist working in performance, multidisciplinary collaboration and community cultural participation; Despina Tsatsas, Executive Producer of Punchdrunk International; Rebecca Devi Leonard, a social circus instructor; Simon Brault, CEO of Canada Council for the Arts.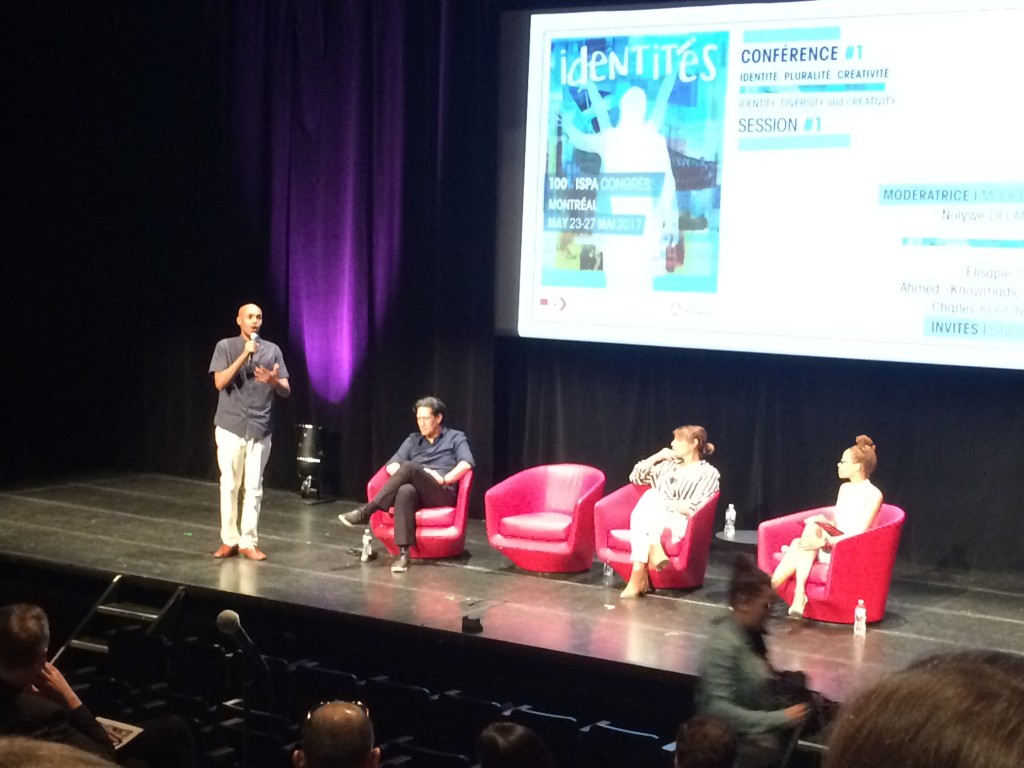 The week was very inspirational and I have returned to the UK with many questions, thoughts and 'light-bulb-moments' thanks to the above speakers.
However, I also found myself questioning identity in a number of different ways…
Canada is made up of many indigenous communities, with a myriad of languages, traditions and cultural identities. Whilst in Montreal I had the pleasure of meeting and socialising with many of Brian's colleagues, most of whom are indigenous artists. I learned a lot from this group of people, about their history and the identity of the indigenous arts scene in Canada. An improvement I feel ISPA could have made, is to include more diversity in its programmed speakers, to reflect the indigenous artists working in Montreal and across Canada.
I had the pleasure of having lunch with Dena Davida, a dance educator and curator with Tangente Danse. She was keen to hear about The Princess Alice project and suggested I contact choreographer Sarah Dell'Ava, who is working in Montreal and currently creating work on a number of community groups. I was very lucky to arrange a meeting with Sarah on my last day in Montreal. She kindly invited me into one of the workshops she runs with a community group. I was able to watch this beautiful and generous group of people improvising and also joined in some of the tasks myself. It was such a special way to end the week.
I have returned from Montreal with my head buzzing with questions and thoughts on our responsibility as artists. Art should reflect society; individuals should see themselves reflected in the art we produce. As our communities are divided by politics, the arts act as a catalyst for change and bringing communities together. I will be carrying these thoughts and ideas forward into the work I create with DFDC, with a developed understanding of our role as artists both in the UK and internationally.