Shrimpers and Mudlarks sees Daisy and Nicola Flower working in collaboration once again. The Project aims to uncover the rich local history in the Bawley Bay area of Gravesend, which is largely forgotten and undocumented.
Shrimpers & Mudlarks- Final Film
With thanks to Gary Weston of Spaghetti Weston for filming and bringing the vision to life.
Research and Development Stage
Shrimpers and Mudlarks dominated Bawley Bay in Gravesend during the Victorian era. Shrimpers would catch brown shrimps in Bawley boats at tiny historic Bawley Bay and sell them at Gravesend market. This was a thriving industry from 18th Century up until 1965. During late 18th century and 19th century Mudlarkers scavenged in the river mud for items of value, by the 20th century the term 'mudlark' described urchins who would retrieve coins lost or tossed for amusement by tourists off Town Pier.
During the 2020 lockdown, Daisy and Nicola received a Gravesham Borough Council Make It Grant to support the research and development stage of Shrimpers and Mudlarks. The objective of the grant scheme was to engage local communities in arts activity during lockdown through digital platforms.
Nicola and Daisy worked in partnership with LV21 to engage local communities in the project, creating activity videos that were shared with local schools whose pupils were home learning. In the videos, Daisy performed body shapes and movements related to Shrimpers and Mudlarks, whilst Nicola instructed the children on how to draw the figure. These videos were recorded at home on Zoom, which presenting new and interesting collaborative challenges. Some of the school children sent some fantastic examples of their figure drawings! Daisy and Nicola also sent postcards to local care homes to collect stories from the older generation who recalled their memories of the thriving shrimping industry in the area.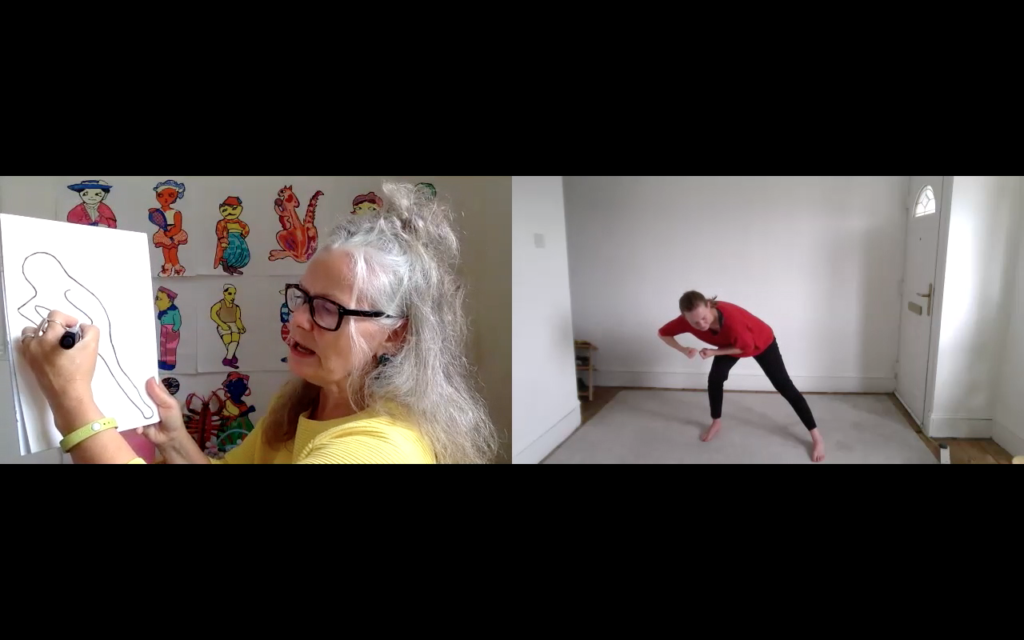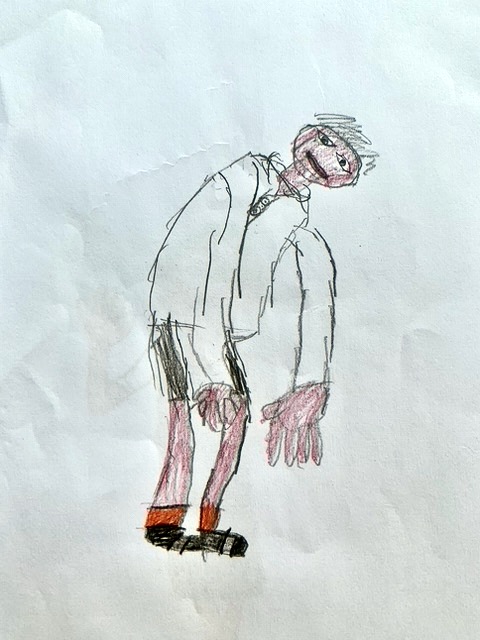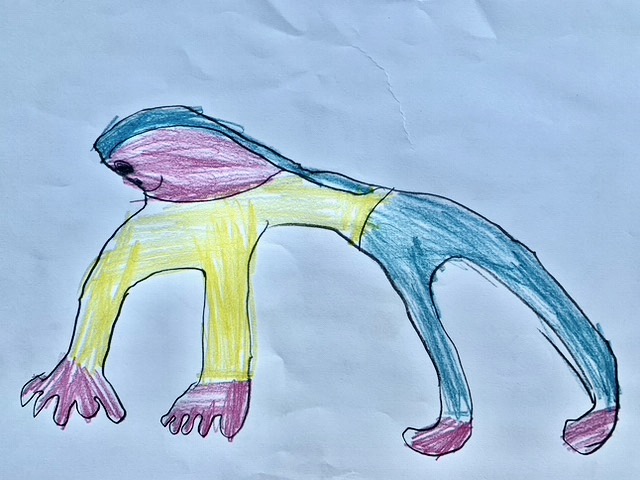 Once lockdown was lifted, Daisy and Nicola met on Bawley Bay to develop their artistic response to the area.
The approach was experimental and playful; Nicola collected interesting items and objects relating to Shrimpers and Mudlarks, and Daisy used them to form a physical response.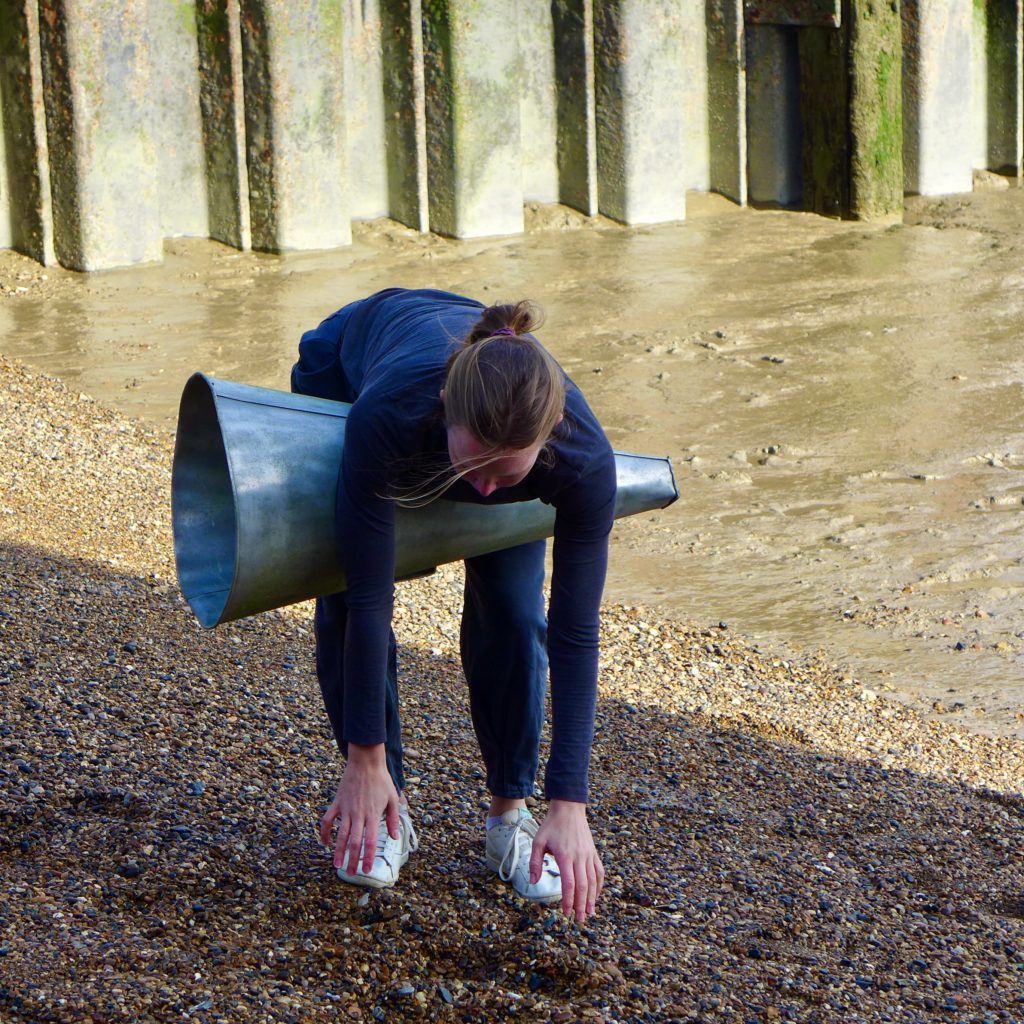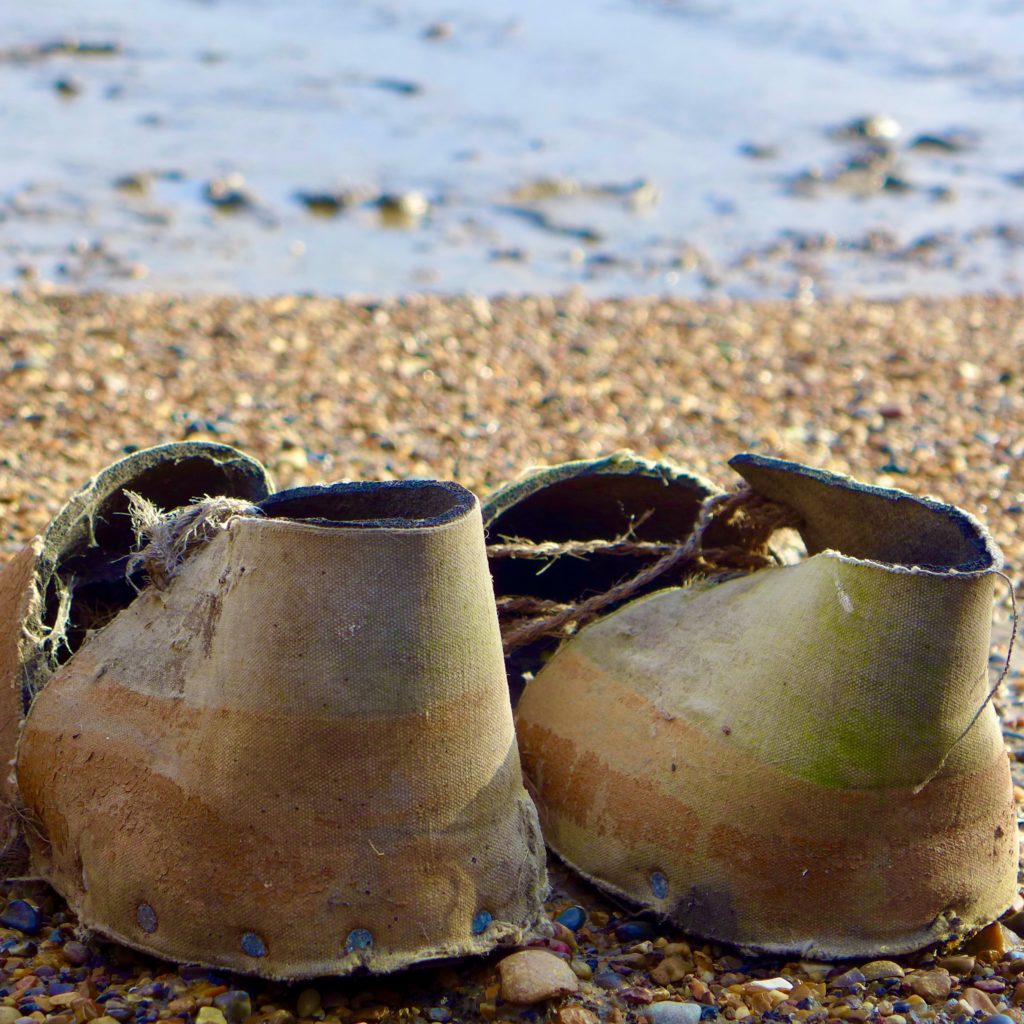 Costume also played a key role in the research and development, using recycled fabric and textiles to reimagine the garments worn by women working on the bay and selling shrimps.
(Click on historic image to visit original site).
Following an exciting and rich research and development project, Daisy and Nicola have been commissioned by LV21 to develop the work into a performance on Bawley Bay in 2021, including a wider creative team of collaborators.