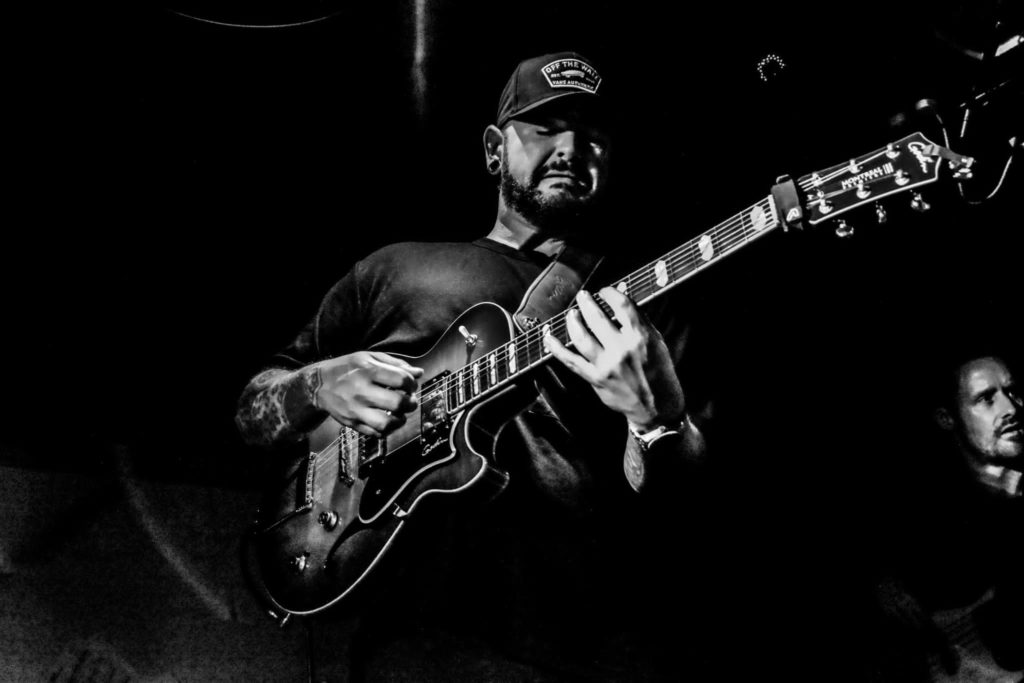 Aleph Aguiar is an internationally renowned musician & composer. Originally from Venezuela, Aleph has worked internationally as a guitarist in America, Europe & Asia before settling in the UK. As well as working as a session guitarist for a number of bands, Aleph has also written & released four of his own albums (Interphono 2012, Dialegs 2012, Pataruco 2015, Maku 2016). As a composer Aleph has written music for film, visual art installations & most recently contemporary dance. He has recently composed music for H2Dance, Clarisse ROUD Works, Loop Dance Company & Daisy Farris. These composition have been both live & recorded, spanning dance film & theatre performances. Aleph works as an accompanist at Roehampton University & Trinity Laban Conservatoire of Music & Dance, with previous experience working for Pineapple Dance Studios, The Place, English National Ballet School & Bird College Conservatoire of Dance & Musical Theatre.
In 2019, Aleph was part of the original West End Band for On Your Feet the musical. He then went on to tour with On Your Feet from September 2019- March 2020. Aleph is currently part of the band for the UK Tour of Hairspray the musical.
Aleph has worked with Daisy Farris Dance Collective since 2020, composing original scores for Whitehall 9400 (both the live solo performance and film adaptation), Shrimpers & Mudlarks and, most recently, These 4 Walls.